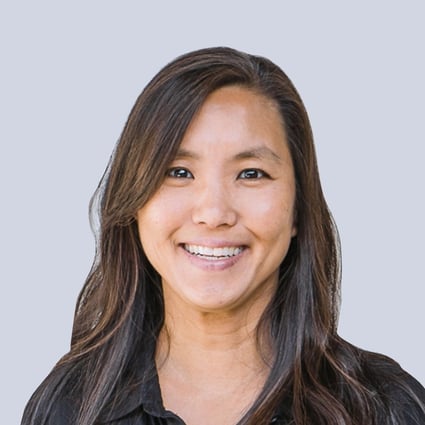 Ellen Su
Verified Expert in Finance
Management Consulting Expert
Location
Park City, UT, United States
Toptal Member Since
September 20, 2016
Ellen specializes in answering her clients' complex financial and analytical questions with innovative techniques. She is excited to bring to Toptal clients a vast set of tools to employ on analytical projects. Her unique talent is a seamless combination of data sourcing, programming, financial analysis, storyboarding, and visualization.
Work Experience
2011 - PRESENT
Principal Consultant
Park City Finance, LLC
Constructed a custom budget model for a multi-billion-dolllar real estate portfolio. The model generated fullly custom financial statements for each individual property that then rolled up into regions and corporate.
Built extensive retail models for an eCommerce business to analyze sales over a wide variety of SKUs and wholesale partners. Created custom metrics to monitor for opportunities to expand the assortment at various retailers.
Tightly integrated the data warehouse with analytical tools with SQL, PowerPivot, and Power BI.
Created pro-forma financial statements for a pre-revenue company that included debt convenants and headcount detail.
Focus areas: Financial Planning & Analysis (FP&A), Business Analysis, Financial Modeling, Real Estate, SQL, Python, Retail & Wholesale, Data Analytics, Excel Expert, Tableau, eCommerce
UBS Warburg Energy
Set up and managed the interest-rate and foreign-currency hedging operation for the energy-trading subsidiary of UBS Warburg.
Focus areas: Currency Exchange, Trading, Derivatives, Fixed Income
2000 - 2002
Director of Financial Trading
Enron
Structured and executed interest-rate swaps and swaptions on up to $750 million in notional principal, including amortizing structures.
Devised currency-hedging strategies for various internal and external exposure.
Managed a $2 billion Canadian fixed-income portfolio.
Traded US Treasury and Eurodollar futures as well as sovereign cash instruments.
Traded spot, forwards, and par forwards, in all major currencies.
Focus areas: Hedging, Forex Trading, Trading, Derivatives, Fixed Income
1997 - 2000
Portfolio Manager
Munder Capital Management
Managed over fifty institutional fixed-income portfolios.
Traded mortgage-backed securities, agency debentures, and U.S. Treasuries.
Designed and programmed a fixed-income trading application used by the entire fixed-income department for portfolio management, trading, and trade clearing.
Focus areas: Trading, Fixed Income, Investment Decision-making
1996 - 1996
Summer Associate
Lehman Brothers
Worked on fixed-income derivatives and equity proprietary-trading desks.
Focus areas: Trading, Equity, Fixed-income Derivatives
Enron
Managed all interest-rate and foreign-currency exposures for a $1 billion portfolio.
Developed and implemented exotic dual-commodity, path-dependent option models.
Valued asset acquisition and divestitures, including a $170-million physical-asset acquisition.
Focus areas: Quantitative Research, Trading, Fixed Income, Risk Management, Hedging, SQL
Education
1997 - 2000
Chartered Financial Analyst (CFA) in Financial Analysis
Association for Investment Management and Research - Nationwide (USA)
1995 - 1997
Master of Business Administration in Finance and Corporate Strategy
Ross School of Business, University of Michigan - Ann Arbor, Michigan
1989 - 1992
Bachelor's Degree in Finance and Accounting
Wharton School of Business, University of Pennsylvania - Philadelphia, Pennsylvania
Certifications
FEBRUARY 2016 - PRESENT
Machine Learning
Stanford University | via Coursera