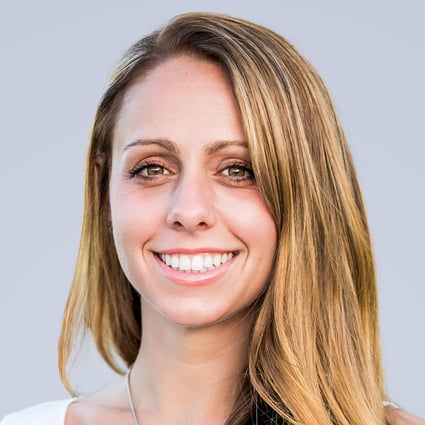 Emily Dubow
Verified Expert in Design
Designer
Location
San Diego, CA, United States
Toptal Member Since
October 24, 2016
Since 2011, Emily has been working in UI/UX, mobile, and product design leading projects for clients including Samsung, YETI, Toronto Star, Thomson Reuters, SmartThings, Pizza Hut, a blockchain company, and more. Emily also has experience in project management and leading design teams and she enjoys working closely with engineers to deliver intuitive user experiences. All in all, Emily is a collaborative team member and a positive thinker.
Work Experience
2017 - PRESENT
Senior UI/UX Product Designer
Blockchain Security Startup
Working as the lead product designer.
Collaborated with the leadership and engineering team.
Created the architecture and UI design for a mobile app.
Crafted, while working with the engineering team, the annotated user flows to demonstrate the product features.
Designed the interactive features, multiple field states, and the user interface screens for the app.
Constructed a brand style guide for the look and feel of the app.
Technologies: Zeplin, Adobe Illustrator, InVision, Sketch
2017 - PRESENT
UI/UX Product Designer
The Toronto Star
Created the new mobile app experience for browsing news stories. The app was designed for iOS and Android native platforms.
Performed user testing and refined the designs based on results.
Designed components and new product features for the main responsive website, TheStar.com.
Technologies: Zeplin, InVision, Principle, Sketch
2017 - 2017
Senior Product Designer
Posse Productions
Created a platform design for a building management software company.
Designed a Material Design app and an iOS app.
Technologies: InVision, iOS, Material Design, Sketch
2013 - 2017
Senior Designer
Samsung
Led the design for the first IoT eCommerce shop.
Acted as the lead designer for the main marketing website.
Led the creative direction for the global SmartThings brand.
Acted in the role of senior designer for the smart TV product website.
Led the creative direction of the brand for Samsung's website smart home section.
Technologies: Adobe After Effects, Adobe Illustrator, InVision, Adobe Photoshop, Sketch
2011 - 2013
Interactive Designer | Web Developer | Web Designer
Thomson Reuters
Built interactive image galleries for websites.
Designed websites for clients.
Crafted designs for digital advertisements.
Designed motion graphics.
Defined the UX guidelines for the company.
Technologies: Adobe Illustrator, JavaScript, CSS, HTML, Adobe After Effects, Adobe Photoshop
Education
2016 - 2016
Certificate of Completion in Adobe After Effects
roundpeg Training - San Francisco, CA, USA
2015 - 2015
Certificate of Completion in UX Design
General Assembly - San Francisco, CA, USA
2007 - 2011
Bachelor of Science Degree in Web Design and Interactive Media
Art Institutes International - Minneapolis, MN, USA