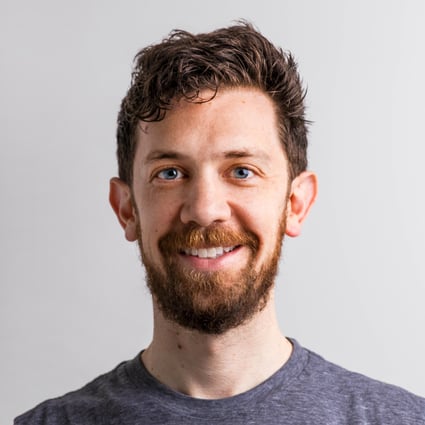 Jake Kahana
Verified Expert in Design
Designer
Location
New York, NY, United States
Toptal Member Since
June 16, 2017
Jake is an award-winning designer who uses storytelling, art, and technology to instigate positive social change and build stronger businesses. He's worked with a range of Fortune500 companies, major nonprofits, government agencies, and startups. Over the last ten years, Jake's work has helped these companies change their public image, reach broader audiences, and impact more lives. He'd love to collaborate with you on your next big challenge.
Work Experience
2018 - 2018
Contract Designer
Johnson & Johnson
Collaborated with a small team of designers and content strategists to plan a massive site migration of over 150 sites into a single platform.
Designed dozens of template pages and content modules.
Helped audit dozens of sites to generate content categories and organize information.
Technologies: Adobe After Effects, Adobe Photoshop, Sketch
2017 - 2018
Freelance Visual and Experience Designer
Learnvest
Built wireframes for new product features.
Designed the UI for several new product features, working closely with the product and sales team.
Ran user testing.
Technologies: Apple Keynote, Adobe Illustrator, Adobe Photoshop, Sketch
2017 - 2017
Freelance Lead Visual Designer
Cake and Arrow
Led visual design to build two digital products for a large insurance company.
Built prototypes for testing.
Managed a junior designer.
Technologies: Sketch, InVision, Adobe Illustrator, Adobe Photoshop
2017 - 2017
Freelance Lead Product Designer
Philosophie
Co-led visual design to build a financial web app that helps low-income families manage their money better.
Ran design sprints and design studios for two months.
Built prototypes for testing.
Coded front-end design for the site using HAML and LESS for the app built with Ruby on Rails.
Technologies: Less, Haml, Sublime Text, InVision, Sketch, Adobe Illustrator, Adobe Photoshop
2014 - 2016
Creative Director
Matter Unlimited
Grew the agency from three to nine people in less than two years.
Built digital products for numerous clients including the Clinton Global Initiative, Unicef, and Facebook.
Nominated for an Emmy and several Webby honoree awards.
Managed a team of two full time creatives and a pool of freelance talent.
Technologies: Sketch, InVision, Adobe Creative Suite
2011 - 2013
Lead Designer/Associate Creative Director
72andSunny
Secured four new business pitches.
Art directed the first Super Bowl spot the agency ever ran.
Prototyped videos and products pitched to Samsung and Google.
Awarded over a dozen awards including "Ad Agency of the Year" in back-to-back years.
Technologies: Adobe Premiere Pro, Adobe Creative Suite
Deutsch
Created multimedia campaigns for Playstation.
Launched HTC brand with a global campaign.
Contributed to securing three new business pitches.
Designed all internal communications and event materials for the agency.
Technologies: Adobe Creative Suite
Education
2017 - 2017
Certificate in Leveling Up
Seth Godin's altMBA - Remote
2003 - 2007
Bachelor of Arts Degree in Fine Arts, Graphic Design
University of Southern California - Los Angeles, California